Researching features for the product roadmap
Willingness to pay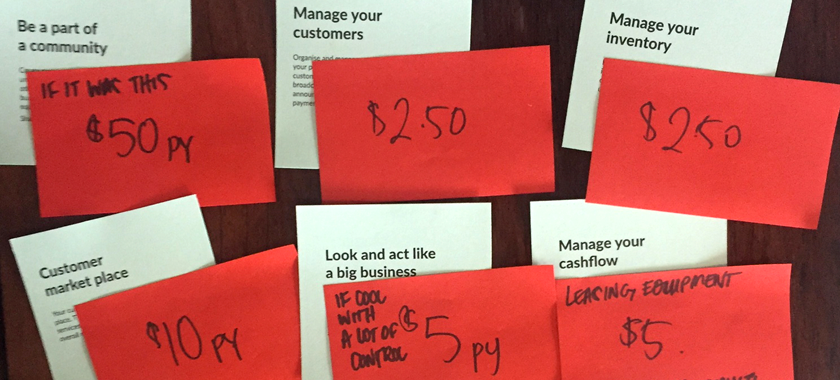 After meeting the author of Monetizing Innovation and reading the book as a team. We designed a customer research program that assessed the desirability and willingness to pay of features. The initial list of features was sourced from support, marketing and product. Over the quarter we spoke to 40 customers.
Empathy exercise
To gain a qualitative understanding of customers and their small business we opened interviews with the following questions.
Why do you do what you do? 
What's your vision for your business? 
How frequently do you use Invoice2go?
What other business applications do you use?
Card sorting exercise
A very long list of feature requests was synthesised into 17 feature themes and we asked customers to:
Rank the feature themes on importance to their business
Organise the feature themes into 3 groups:

I would most definitely buy this product
I may or may not buy this product
I would never buy this product

Allocate $100/year across the feature themes
Synthesis of feedback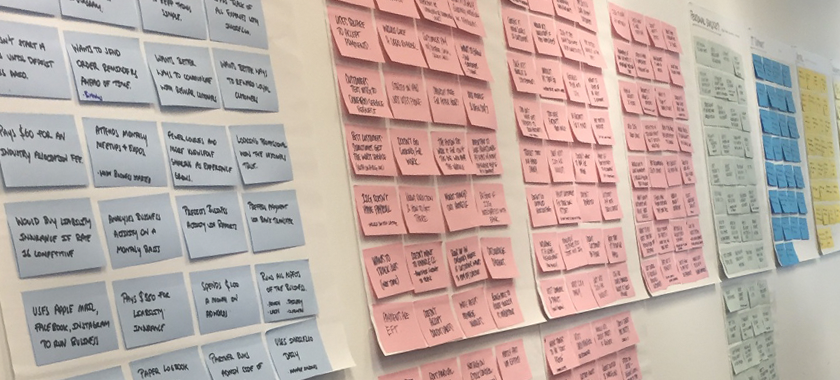 Interview notes were captured on post it notes and first organised by industry. We then synthesised the information by affinity diagramming the customer feedback into the following areas:
how they behave and think
their business and how they operate
using the application and other tools
Summary of key insights
People are in business because they are passionate about what they do
People are learning on the job and making mistakes as they go
People believe in doing a great job to build a long term relationship
The phone is the key tool for running a business
The health of their business is of fundamental importance
They don't spend time on growing their business
They need tools that are portable and easy to use
Leaders, fillers, and killers
Using a similar approach as in Monetizing Innovation we categorised the feature themes from the card sorting exercise into 3 groups: leaders, fillers, and killers.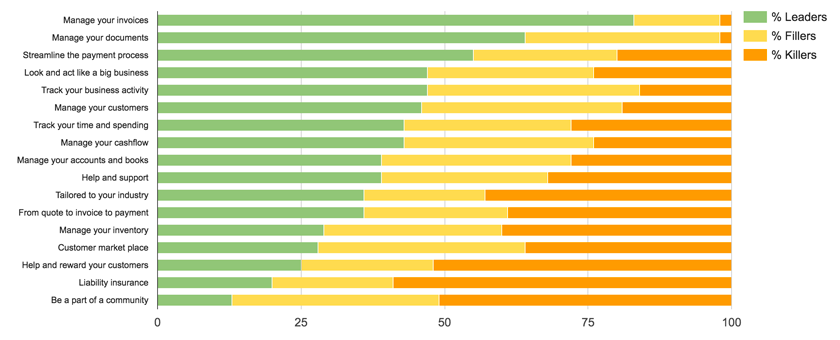 We also used the card sorting exercise to stack rank feature themes on willingness to pay.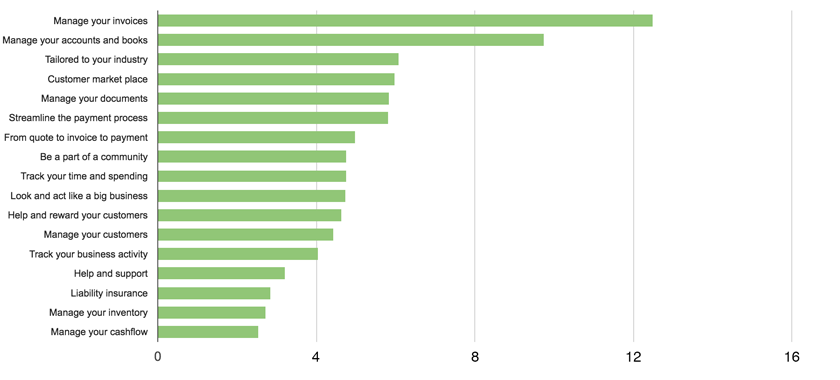 Getting the leadership team involved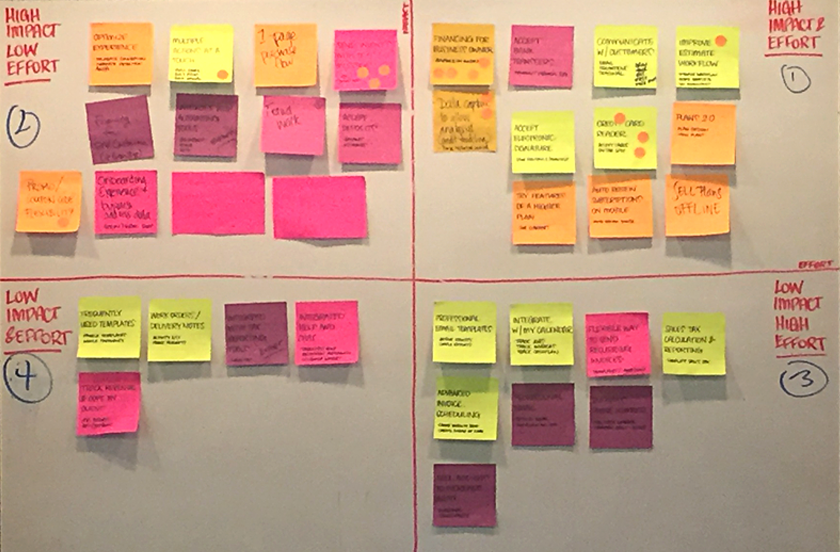 To bring the whole company on the journey we presented the research outcomes at a leadership offsite. This presentation introduced very early personas and the plan for future research.
We ran a collaborative exercise with the leadership team to assess the impact and effort involved in each of the feature themes. The exercise was effective in creating an open dialogue about what was possible, and what was not included.
Happy Hour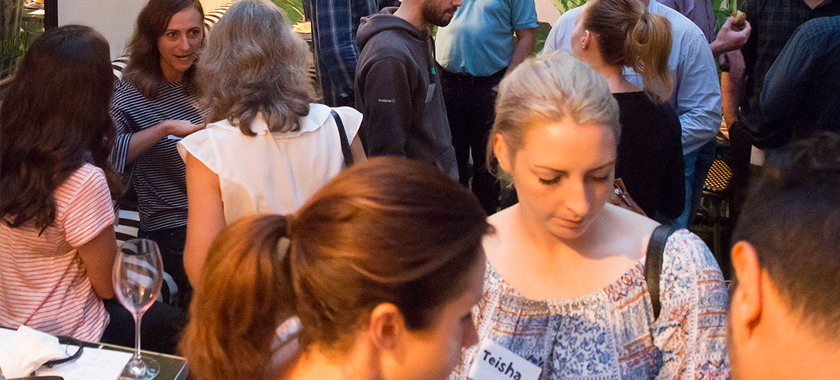 One consistent piece of feedback we heard from small business owners was that they operate alone. Because of this they enjoyed opportunities to connect with other business owners. At the time we were also struggling to find research participants.
We designed an event to meet the needs of small business owners. With this goal and the need to connect non-customer facing teams with customers. Happy Hour was born. Happy Hour was the very first customer event at the company.
What we did next
The research program informed the product roadmap and enabled a second research program for Q2. In Q2 the team used quantitative segmentation of our customers to drive qualitative research into customer personas.
To run the Q2 research program we hired a dedicated Design Researcher. The strategy for design research is to develop the discipline and playbooks that help the wider team self serve.